Branding Refresh
Ring

Role — Design, Art Direction
Category — Branding

Being part of the content and marketing team at Amazon, I worked with copywriters, strategists, artists and vendors to create brand and marketing campaigns for Ring. The experiences we created are presented across different screens, formats, platforms, and medias.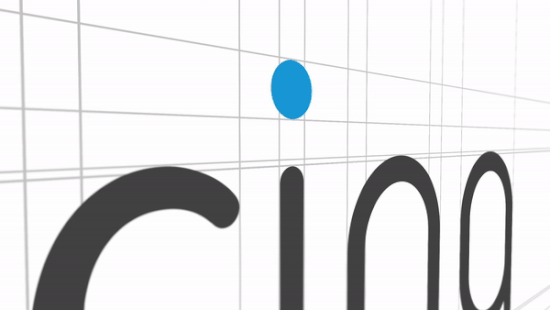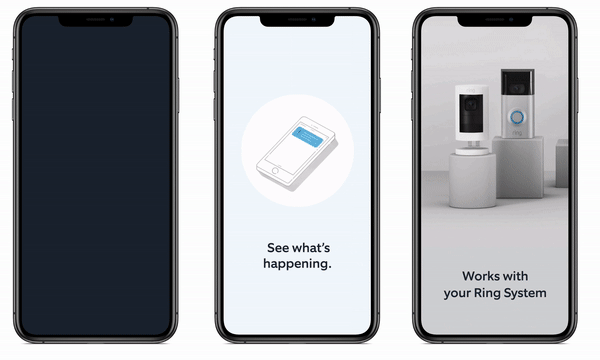 Ring Magazine
Ring

Role — Design, Art Direction
Category — Editorial

The innaugural launch of the Ring magazine was focused on the notion of community building and safety. Real-life stories of neighbors coming together were celebrated. In addition these stories showcased hour our products help neighbors in their daily lives.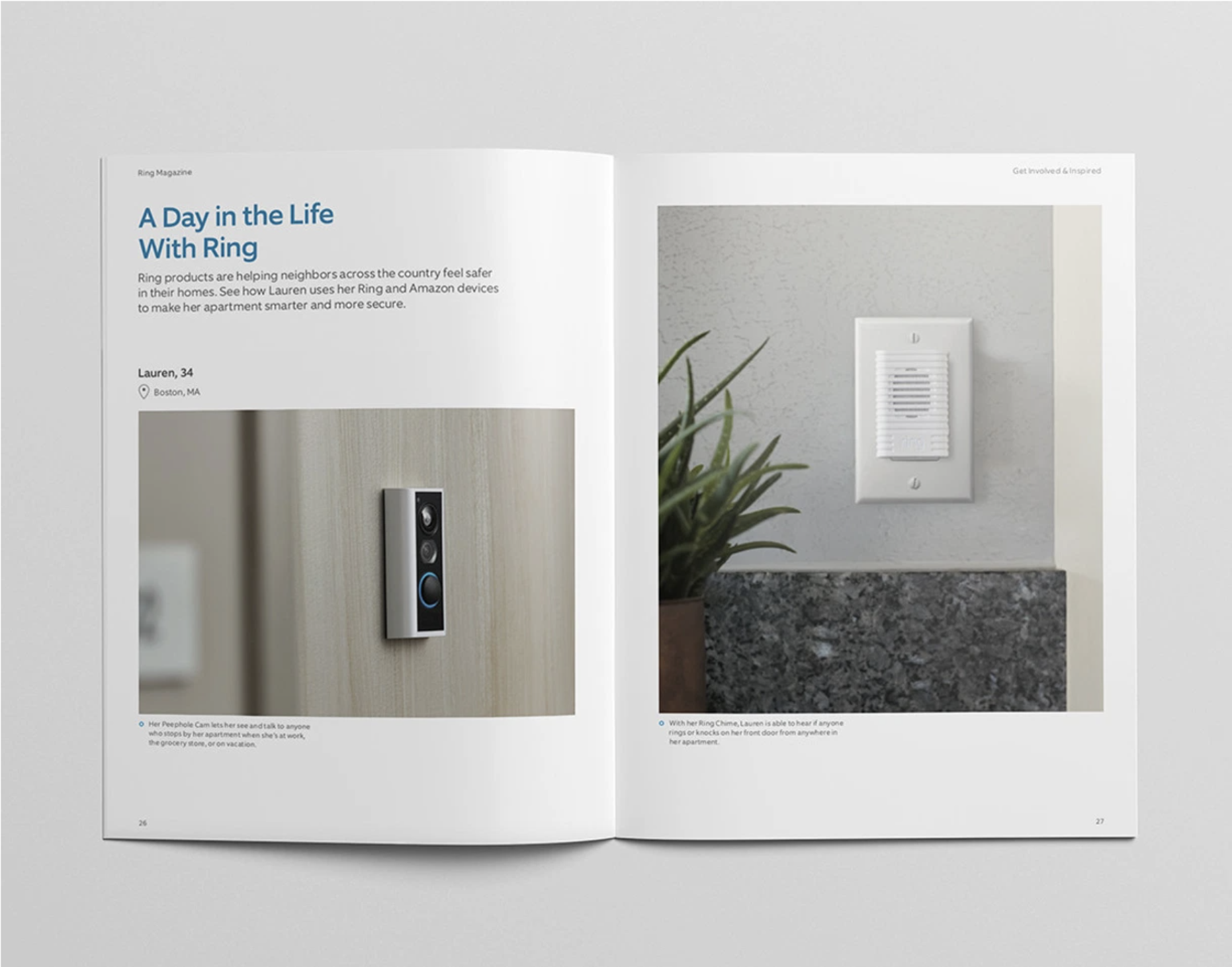 Brand Design
Nike Womens

Role — Design, Art Direction
Category — Content Creation, Campaign, Branding
Nike Womens Creative Direction book was a publication I designed in order to showcase and present the Nike Womens' brand direction internally across the organization. Through research and consumer insight , I worked along side our Creative director in creating this 114 page concept book revolving around the brand direction for Nike Womans SPSU17.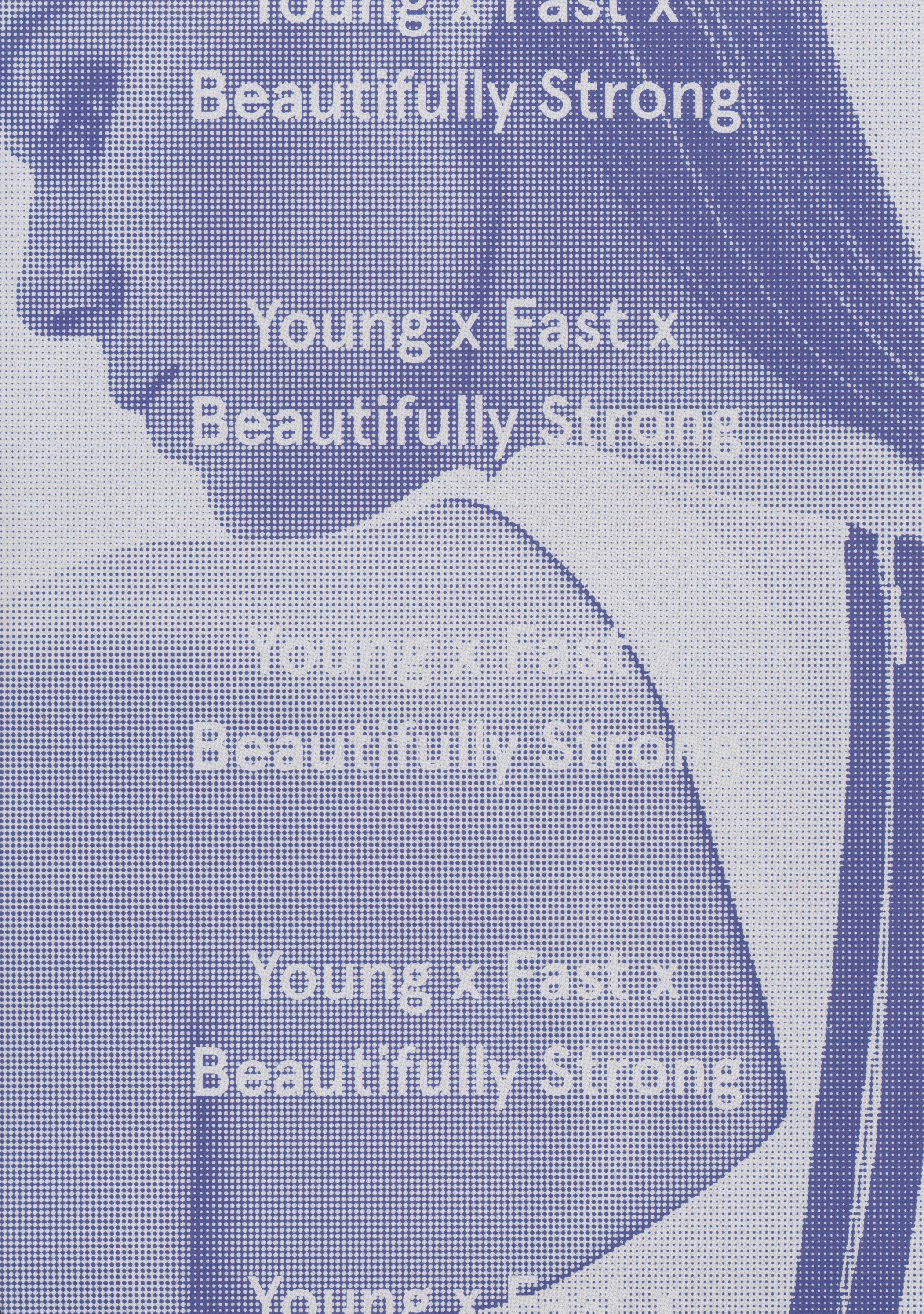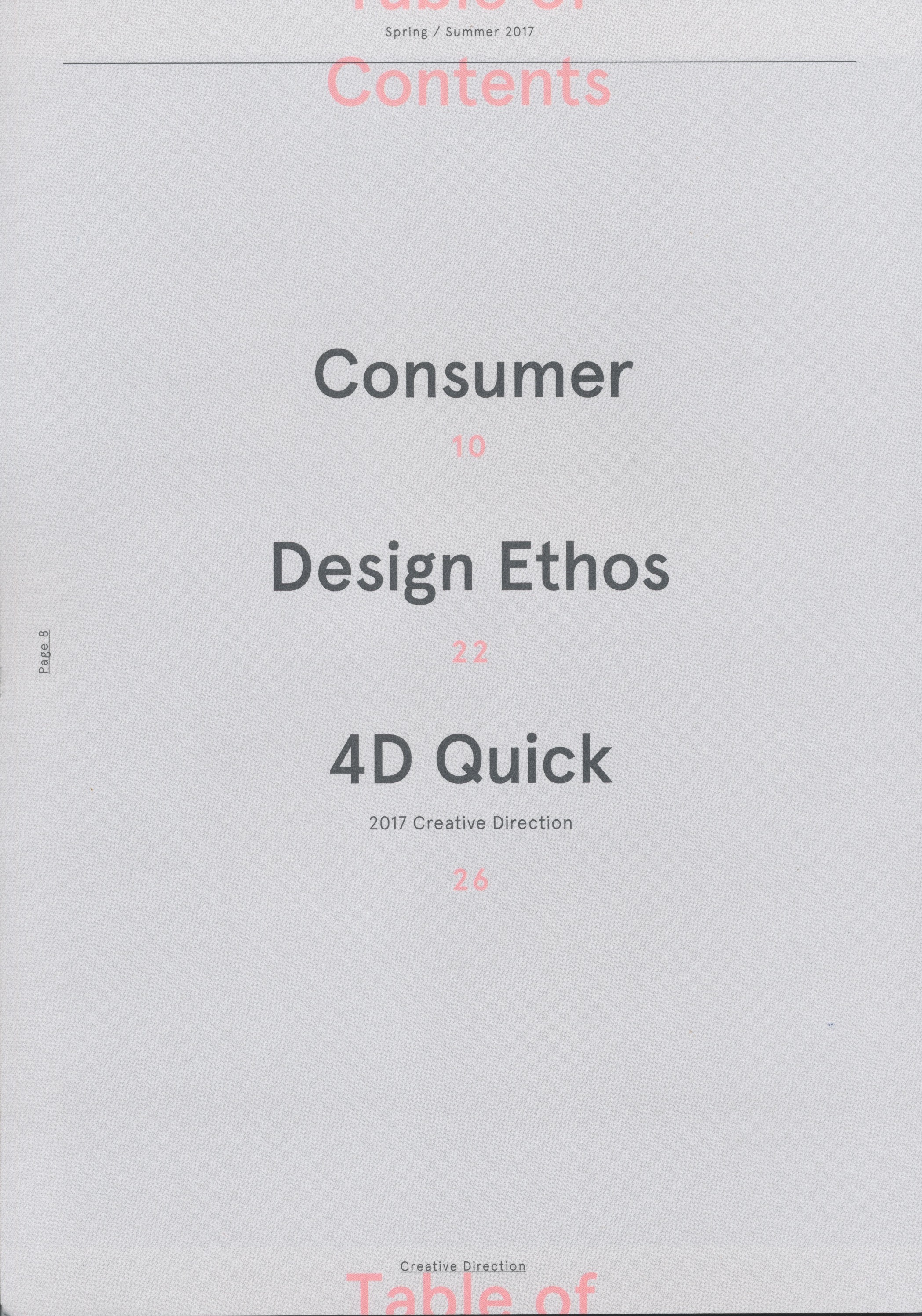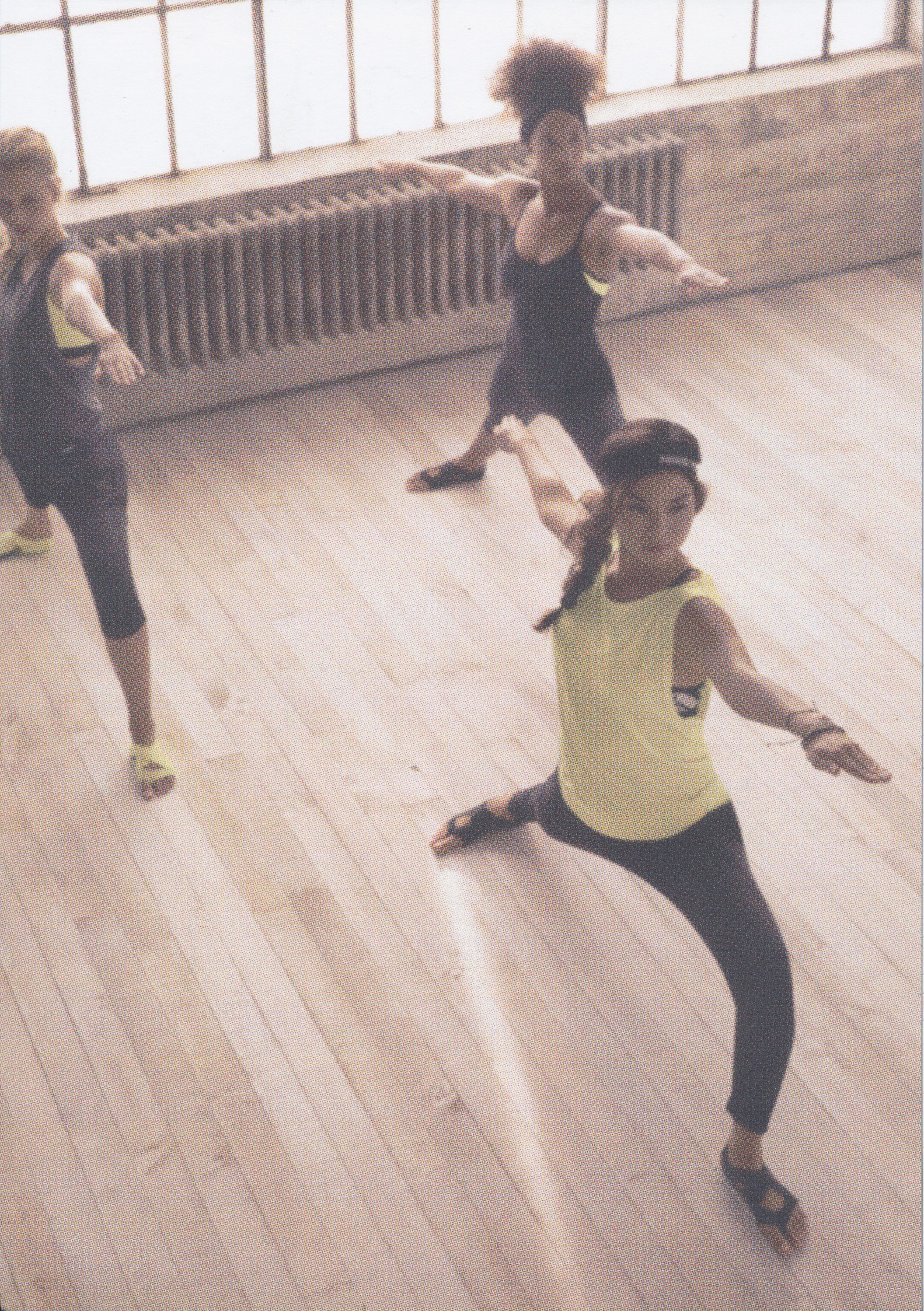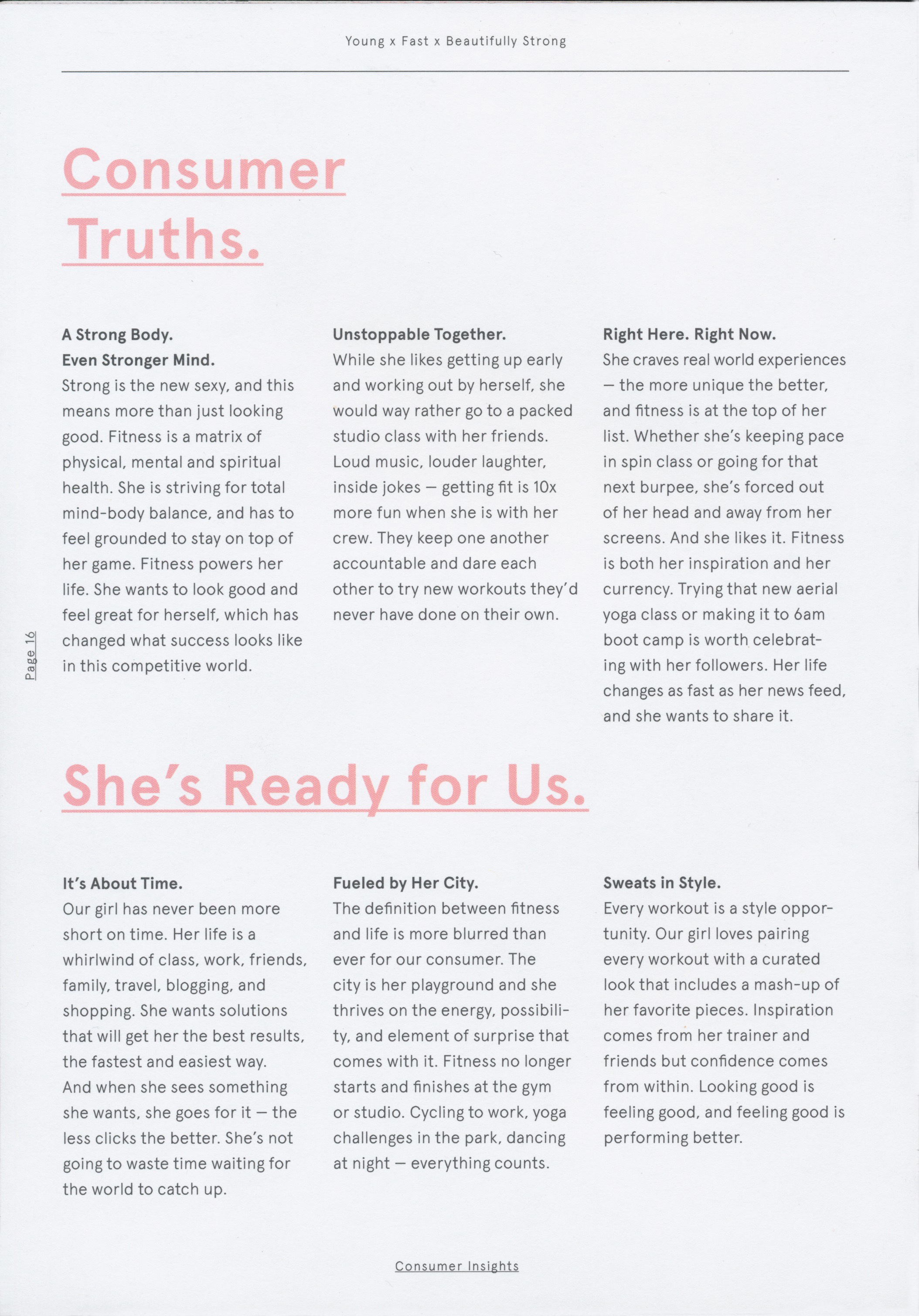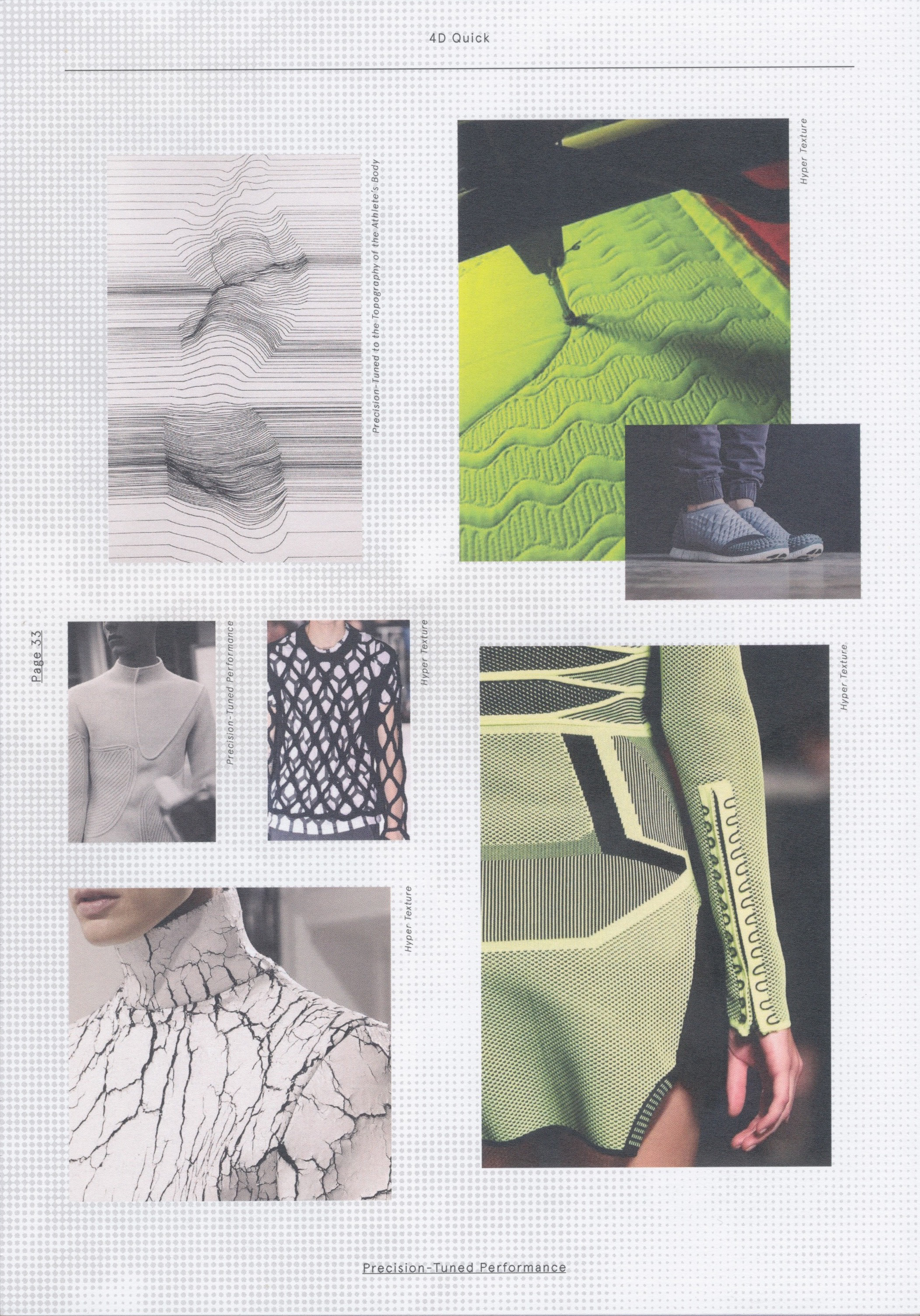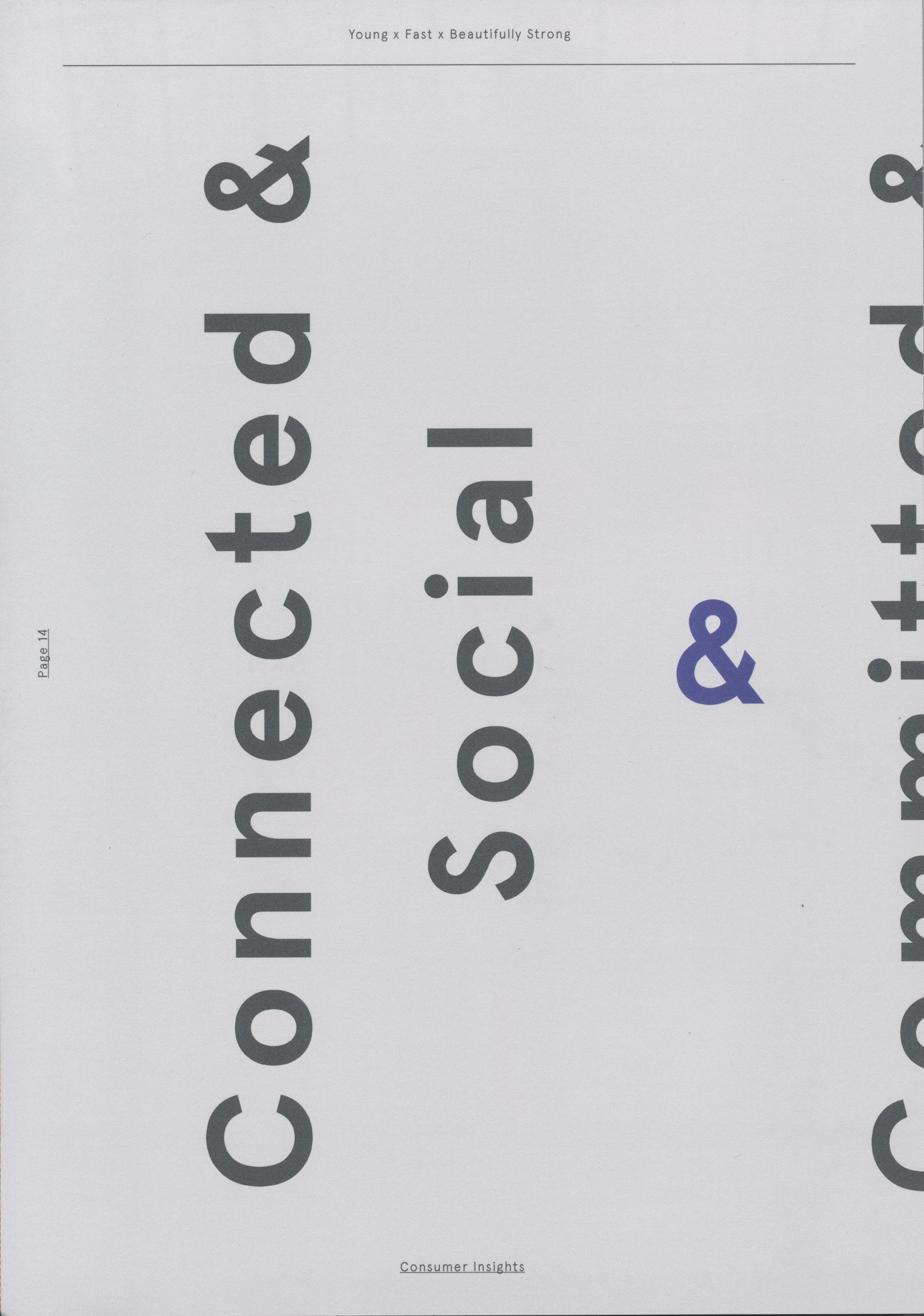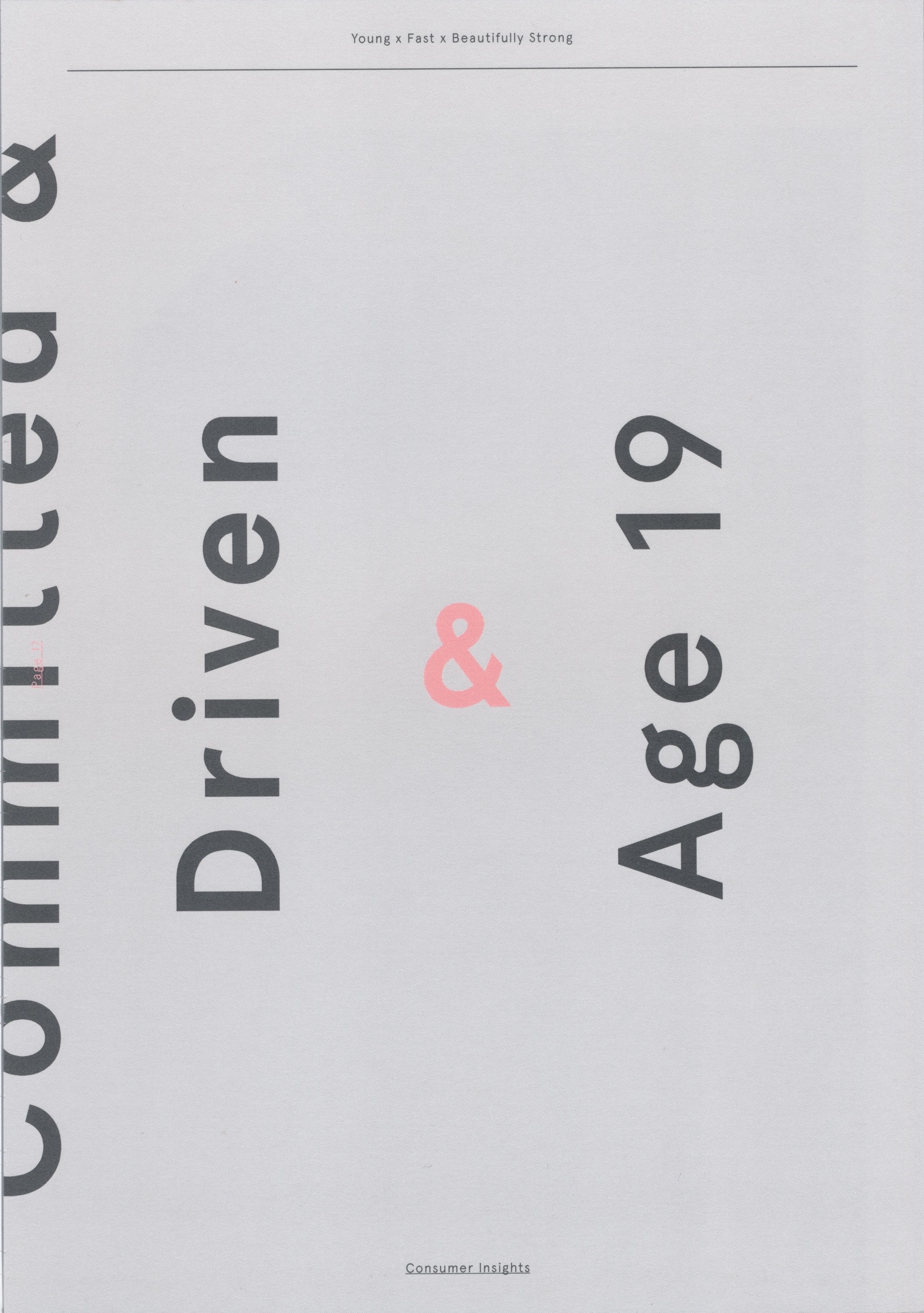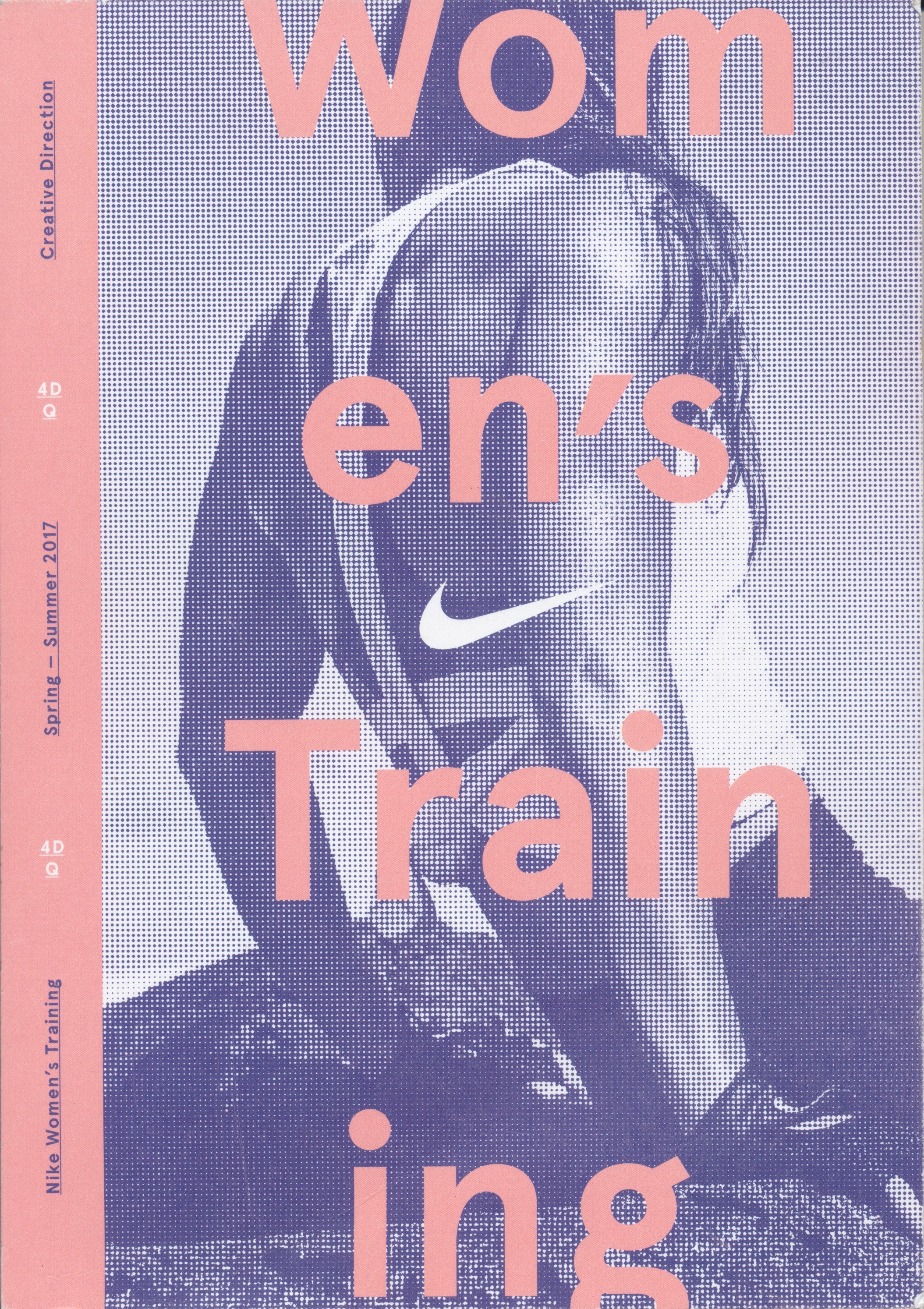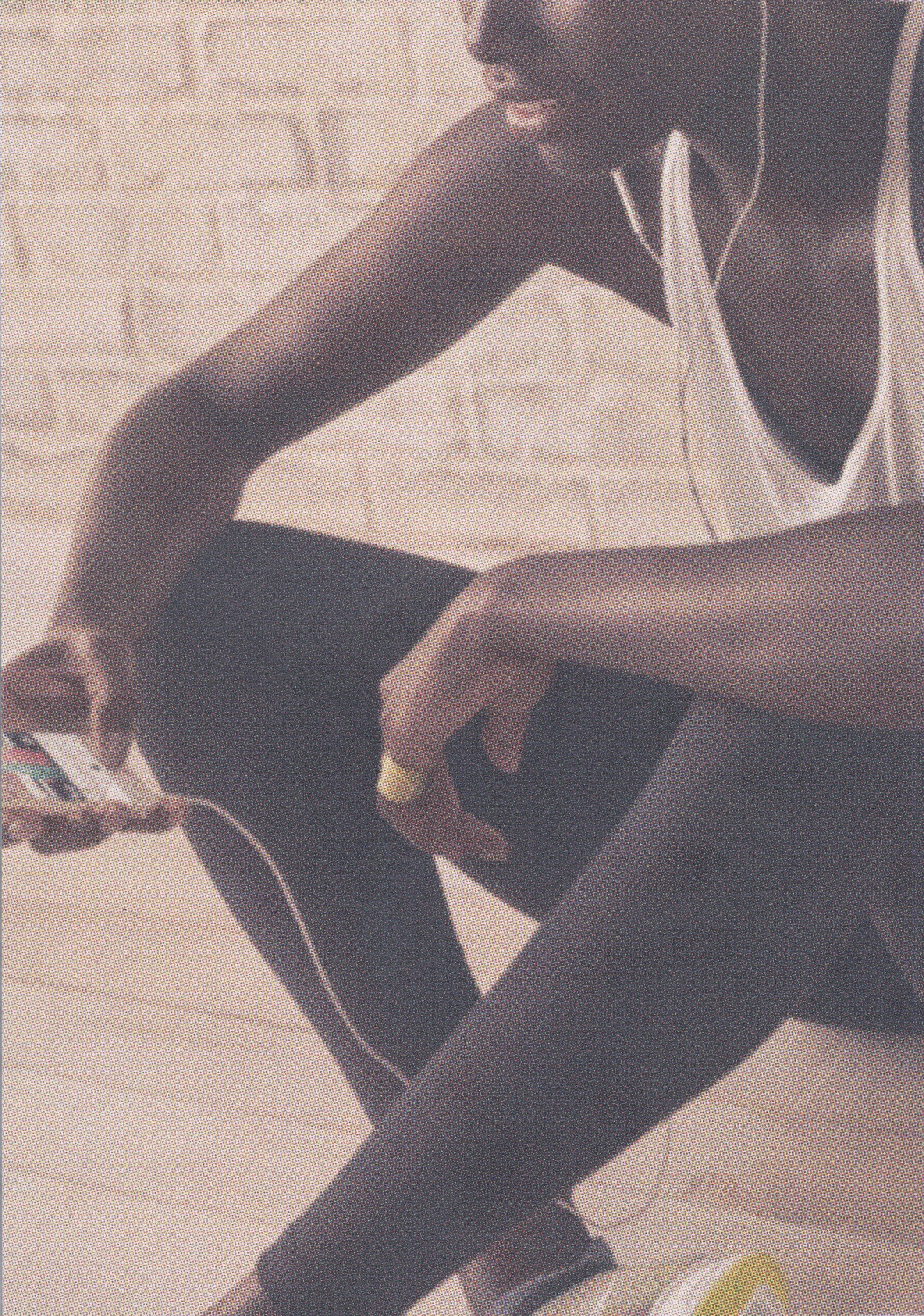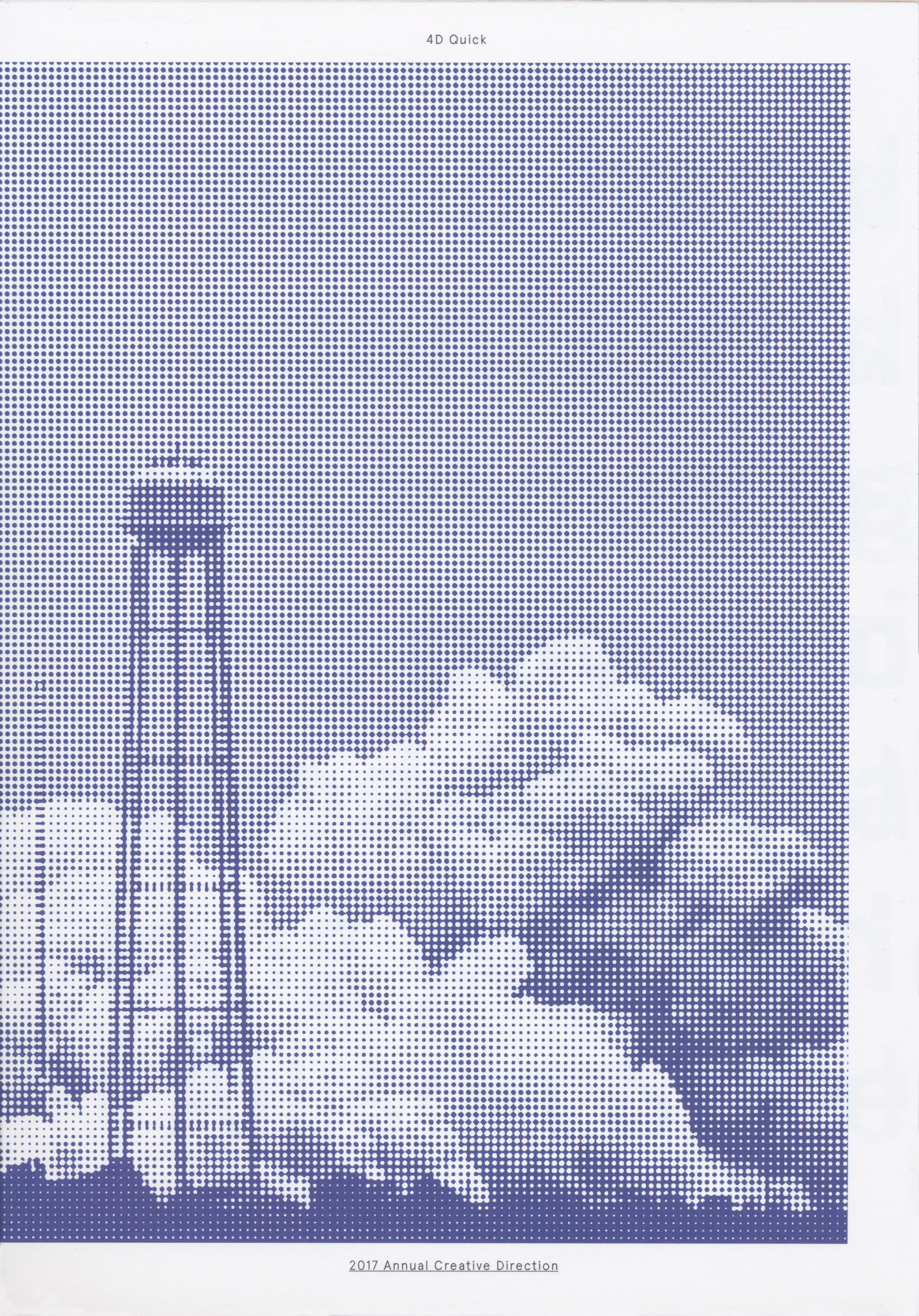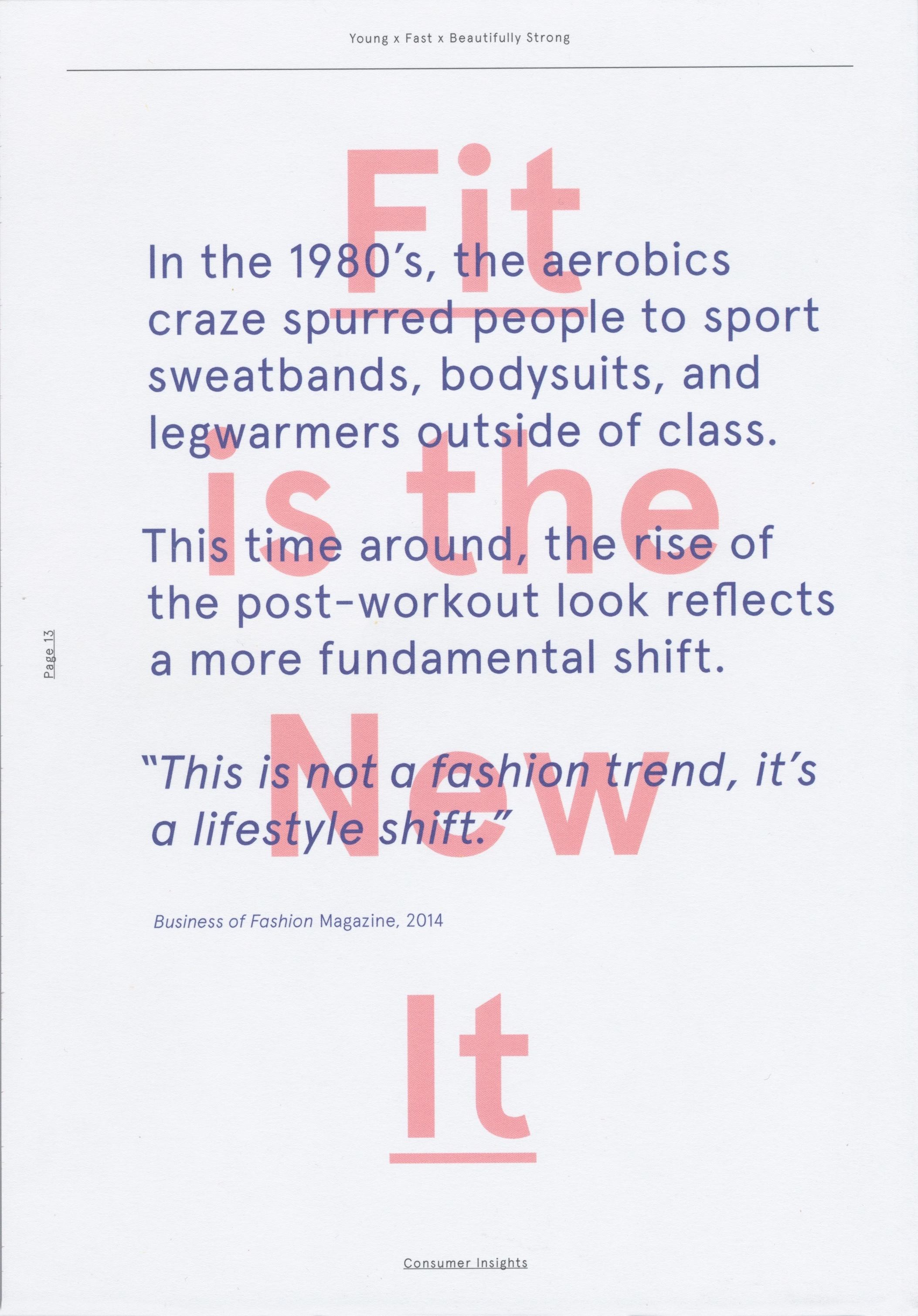 Presentation Design
Hush

Role — Design, Art Direction
Category — Branding
Hush is a community-driven beauty retail app and brand incubator backed by world-class investors.

Worked with our executive team including our CEO and VP of Finance to create presentations that were showcased internally at town-halls, and externally to the board of investors and talent agencies. Tasks included developing a narrative in a compelling manner and synthesizing design with data to convey information through effective visuals.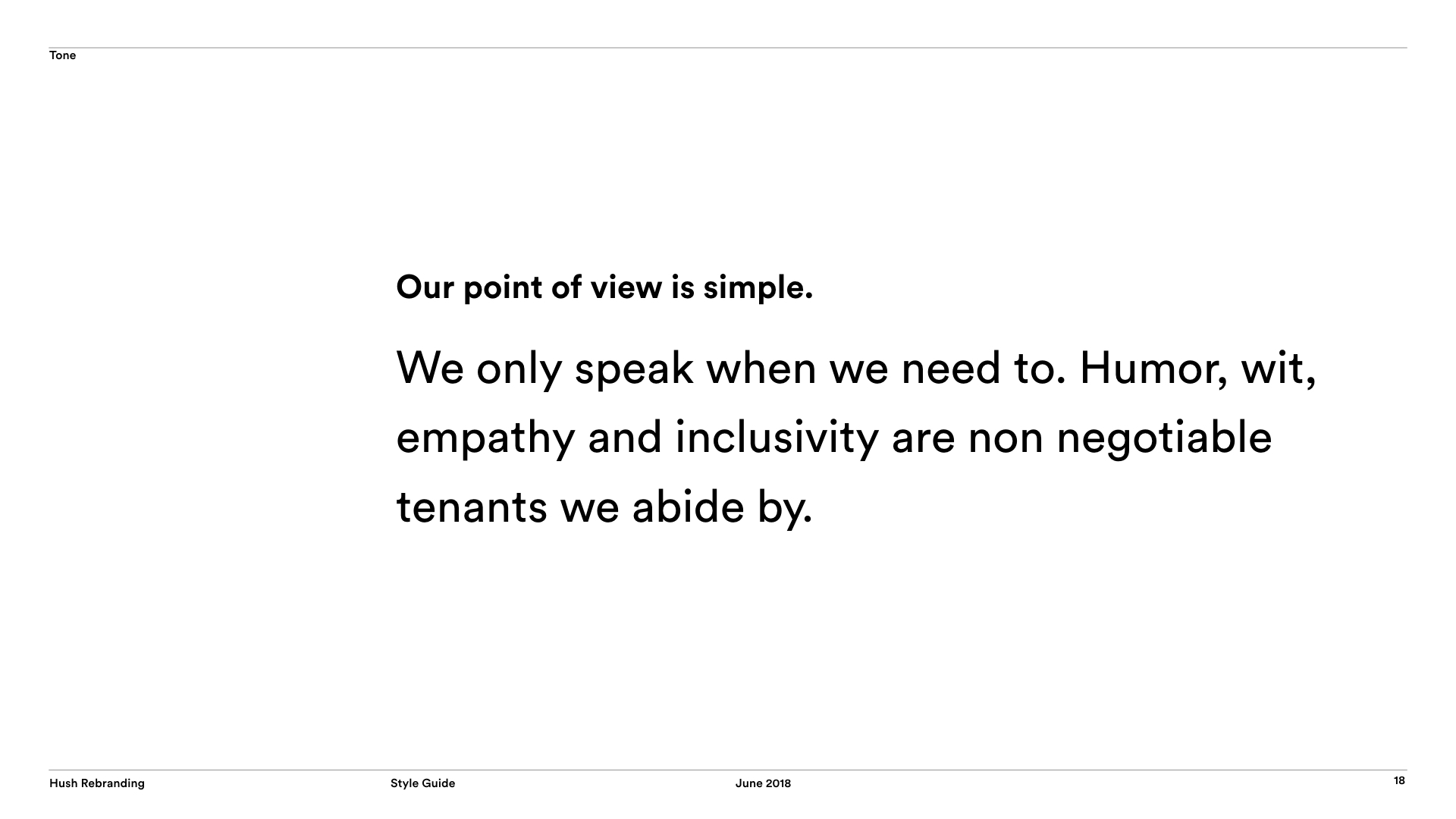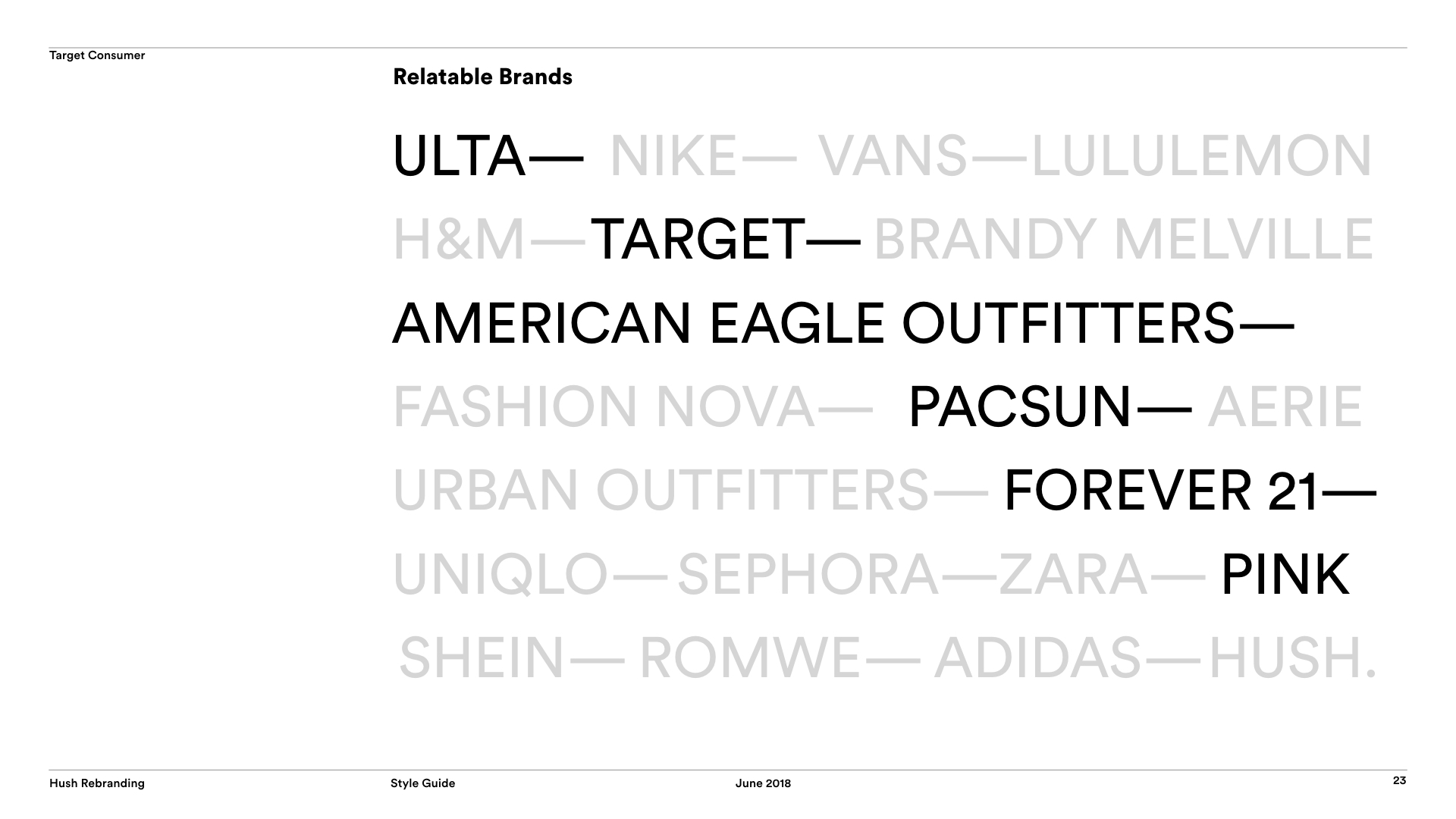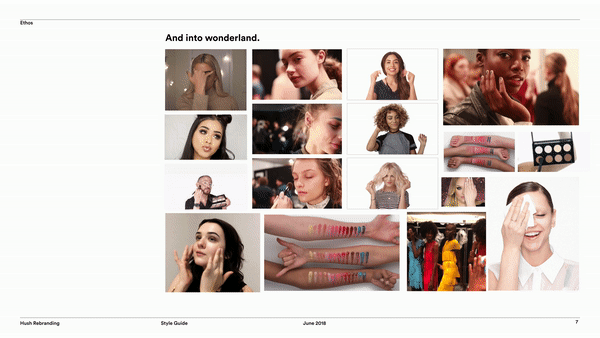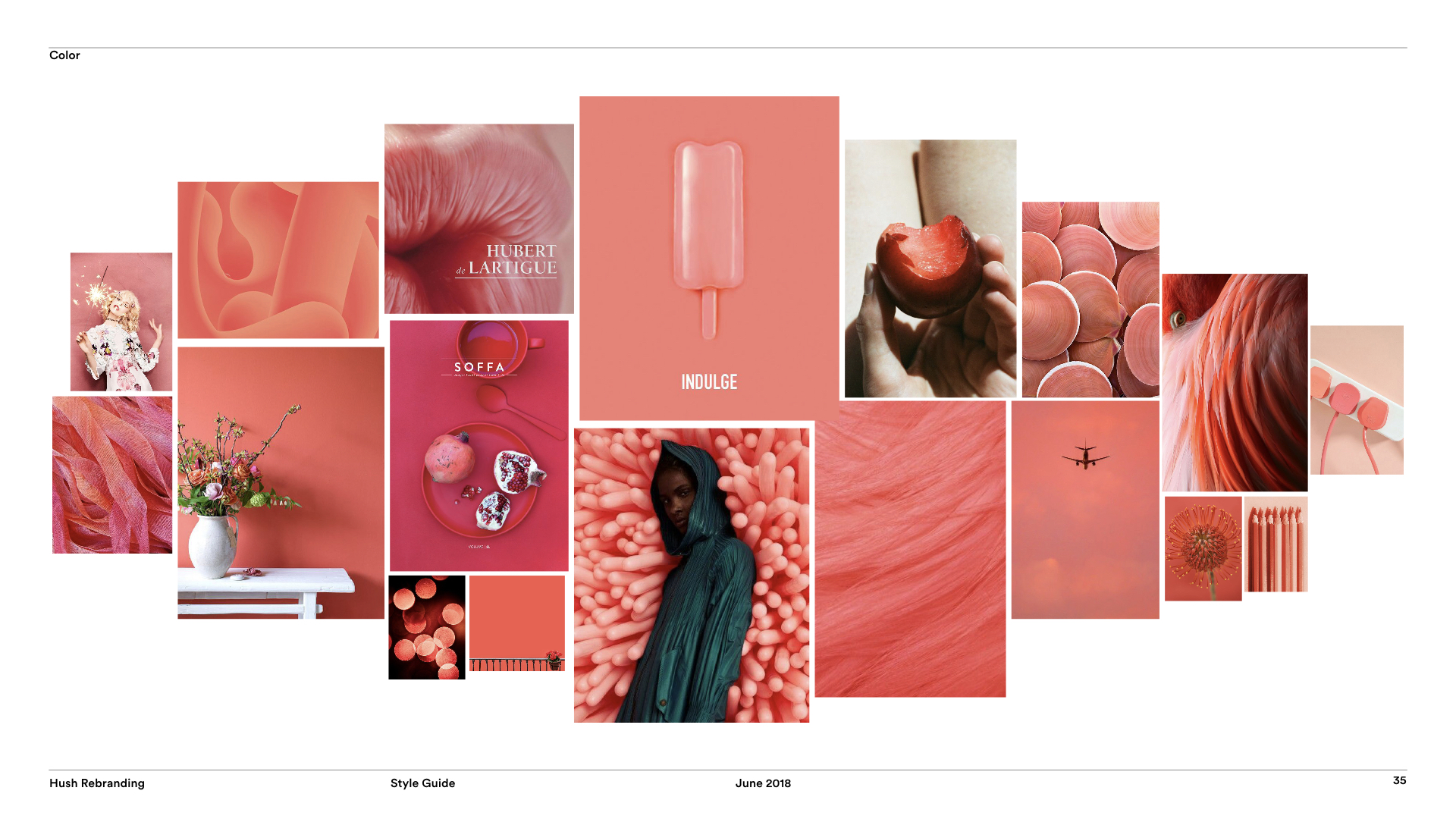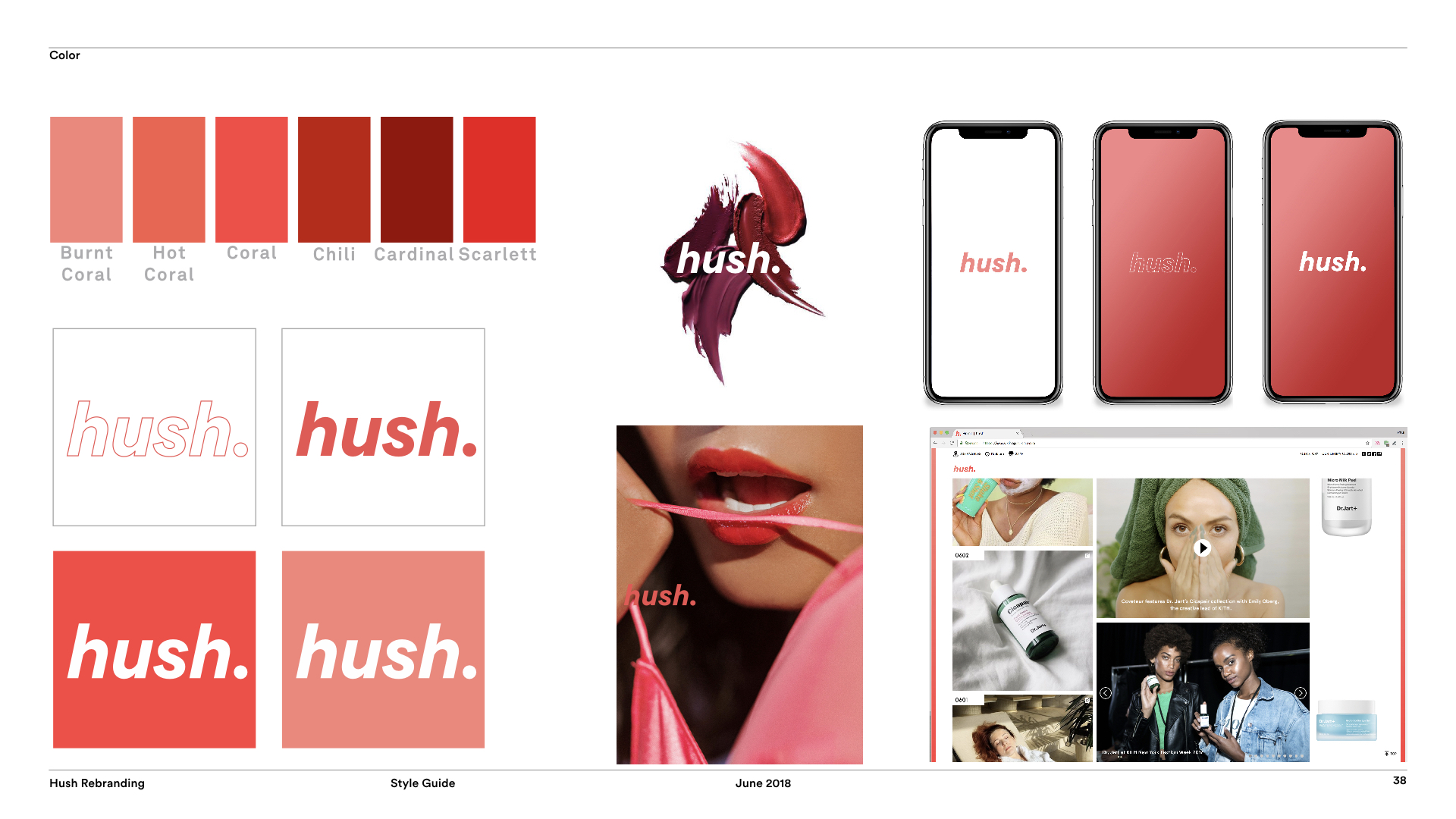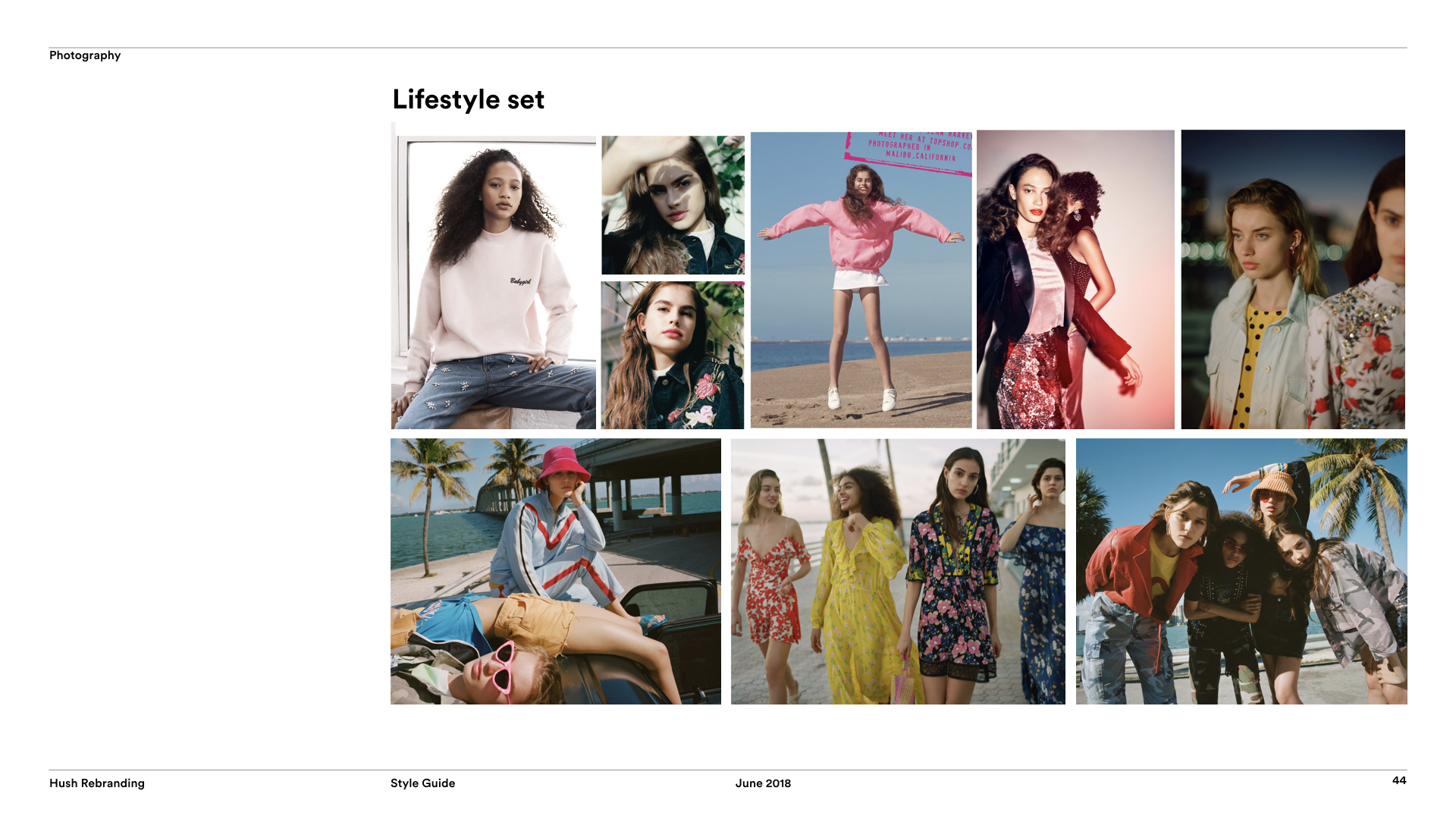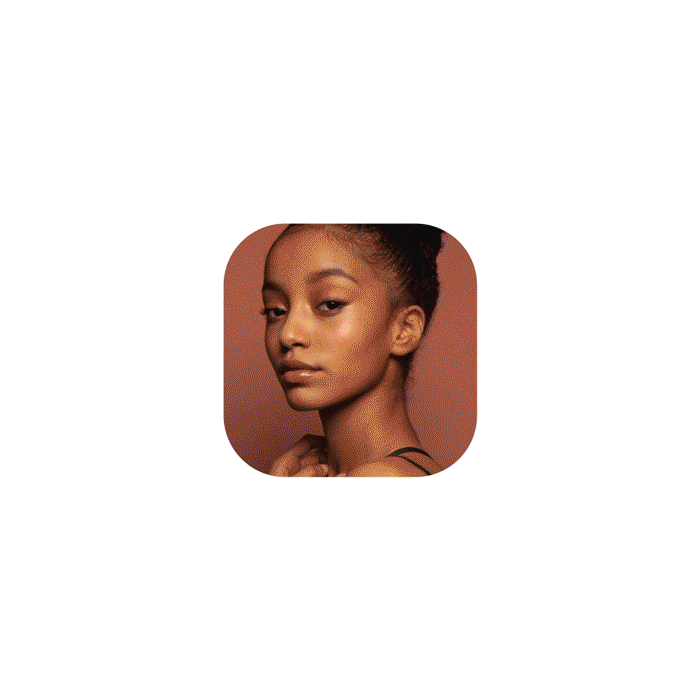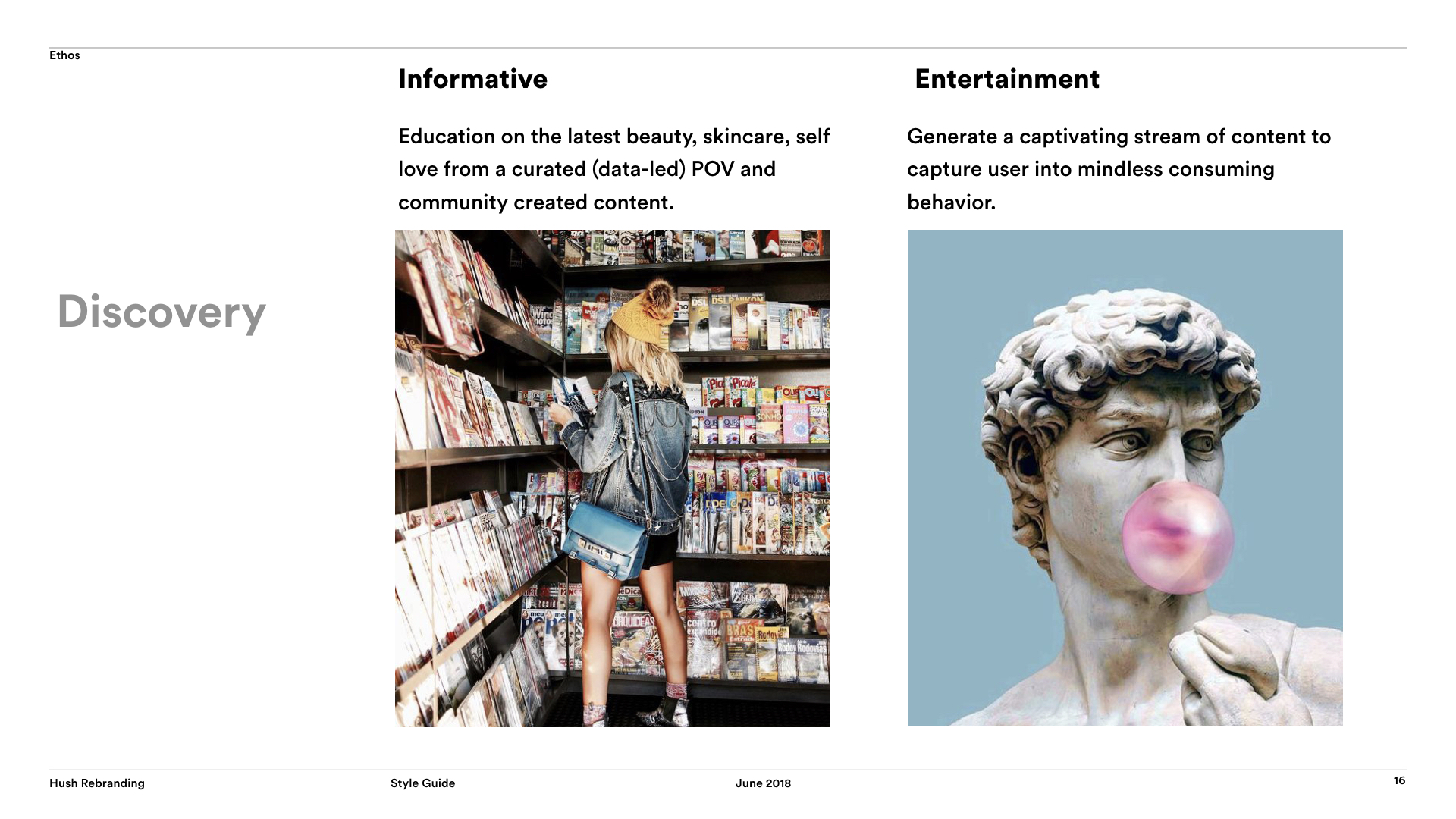 Art Direction
Bad Habit

Role — Design, Art Direction
Videographer — Mike Williams
Motion Graphics — Charles Wang
Still Photographer — Bri Levay
Beauty Photographer — Sarah Pardini
Category — Creative Direction, Marketing
I acted as interim creative director and art directed all campaigns which included product shots, beauty editorials and promotional materials. Tasks included creating art direction briefs and directing a team to produce on-brand editorial content. Images and videos were presented digitally across social, email and e-commerce platforms.